Who We Are
Oldham Amateur Radio Club has two transmitting licenses with the callsigns G1ORC and G4ORC and is open to anyone who has an interest in any aspect of Radio .
The Club was originally formed by radio enthusiasts in 1936 when members paid a subscription of £5/annum and one shilling per fortnightly meeting. Today members pay £25/annum and the fortnightly charge has been discontinued.
Sadly the club was disbanded at the start of the War when the government revoked amateur radio licenses and confiscated the equipment. Most members were called up into the services anyway. Those who were unable to serve in the forces were enlisted as "listeners" and all transmissions they heard were passed on to the authorities for examination. After the War it was another 30 years before the club was reformed in a pub where local radio amateurs met each Thursday for a natter and a beer.
Oldham Amateur Radio Club was one of the first clubs in Great Britain to attain the status of being a registered City & Guilds Examination Centre, making it possible for members and non members to sit both the Radio Amateurs and the Intermediate Radio Amateurs Examinations at the Club. Training courses to prepare candidates for these Exams are available at the Club along with Morse Code tuition. Sadly this activity had to be suspended due to an enforced change of premises in 2000. When we found our new permanent home at Royton Air Training Corps our City & Guilds registration was renewed and normal service in this area was resumed.
We are also a registered RSGB Satellite Examination Centre and we were well prepared for the new examination and licensing system which came into place after the City & Guilds ceased administration of the Radio Amateurs Examinations in December 2003.
For many years the Club held one of the largest Rallies in the North of England where various hobby related traders came to display and purvey their goods. Other groups within the hobby were also given a platform at the Rally to both publicize their aims and give advice on some of the specialist activities which are available. Unfortunately interest in Rallies waned considerably and due to lack of trader support the rally had to be abandoned.
In 2000, after almost 20 happy years at Moorside Conservative Club we had to move. The "Con" club had run into severe financial difficulties and went into administration. Despite attempts to save it, the "Con" club eventually had to close down and we had to move. We set up a temporary home in a nearby hotel but this was very limiting as we couldn't set up any equipment and "play radio" from there. Towards the end of 2000 we approached Royton Air Training Corps to see if they could tolerate a bunch of eccentric knob twiddlers.
They welcomed us with open arms. As time has passed since then our presence at Royton ATC has grown. We have become more integrated on the site and we now have our own premises which were paid for by the fund raising efforts of our membership and our antenna farm is growing like weeds. Our association with Royton Air Training Corps has been very beneficial for both ourselves and the ATC. Some cadets have taken our training courses and passed the exams. This has given them a distinct advantage in their possible future careers in the RAF. Looking to the future we intend to continually develop and improve our facilities, not only as a training centre, but as an organization ready to cope with the ever changing challenges and technologies of our hobby.
Today the Club has approximately 40 members. Within the club several members have formed an active construction group making a number of projects. We hold several Field Days each year and the scope of members activities continues to widen. These include FT8, SSTV, Data transmissions, DMR, D-Star and System Fusion along with SSB and CW contacts on all bands. Our Thursday evening club nights are held in our cabin where we have VHF and HF shacks. We also hold talks and demonstrations in our meeting room. You are very welcome to come and meet us from 8pm each Thursday.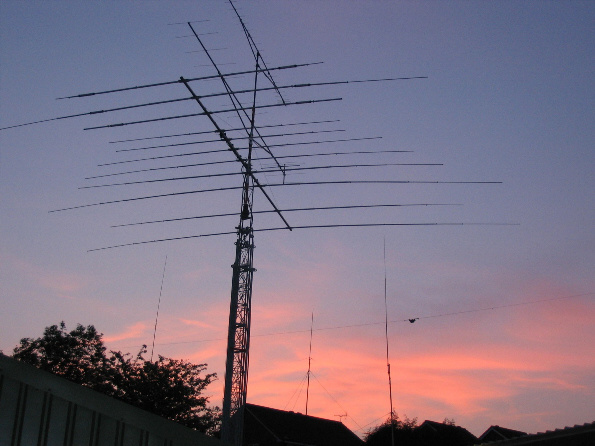 our address
No.1855 (Royton) Squadron Air Training Corps
Park Lane
Royton
Oldham
Englan
d
OL2 6RE